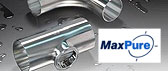 Bio-Pharm Fittings
Please find more about MaxPure fittings (ASME BPE) here

Solutions for hydrogen applications
18.07.2023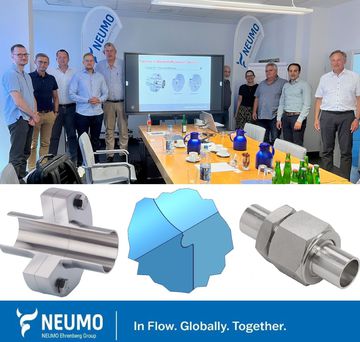 Thank you very much to Andreas Holl & Ingenieurbüro Andreas Holl for the interesting workshop on Hydrogen applications in Knittlingen together with our colleagues from Damstahl a/s, AWH - Armaturenwerk Hötensleben GmbH and Gebr. Rieger GmbH + Co. KG!

As one of the largest stockholders of stainless steel precision tubes and manufacturer of fittings like tees, elbows, reducers and customized items, suitable for #hydrogen and other sensitive applications like #semiconductor in Germany we are glad to serve our customers in this growing field!
Looking to our elastomer-free pipe coupling NEUMO ConnectS®, we provide a perfect solution compliant with your needs ...

Explore NEUMO ConnectS® flanges for your Hydrogen applications....

- sealing metal to metal with only 2 parts (male/female)!
- inner surfaces Ra<0,8µm as a stock standard (lower Ra available off course)
- #H2Ready
- Tested and certified according TA-Luft:2021 and it's strict leakage limitations
- compact design and unlimited assembly/disassemby

For any questions, please do not hesitate to contact Matthias Dörr or Lukas Mühlberger! Looking forward to be in touch !
NEUMO NEWS