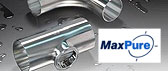 Bio-Pharm Fittings
Please find more about MaxPure fittings (ASME BPE) here

Simon Böhmler from NEUMO Sales dept. donates bone marrow
04.04.2015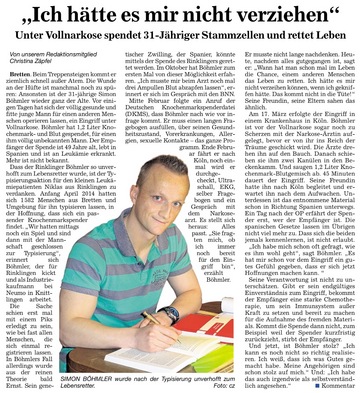 VIEW NEWSPAPER ARTICLE AS PDF (ONLY AVAILABLE IN GERMAN) – CLICK HERE
Source Newspaper Article: BNN Badische Neuste Nachrichten
Unfortunately it doesn't happen very often…
That'y why we are happy and proud that a colleague and employee of NEUMO now suddenly got the chance to rescue a human life, based on his typification at DKMS last year.
Mr. Simon Böhmler is working in Sales International dept. at NEUMO and did not hesitate for even a moment when he received the request for the donation of bone marrow from DKMS and hereby gave new hope to a person diseased by leukemia.
We are proud on the willingness for a bone marrow donation of our colleague and would like to use the opportunity to appeal for the registration at DKMS. Inform and register yourself at DKMS free of charge and without big efforts.
In Germany only, every 16 minutes a human gets the shattering diagnosis of blood cancer, help to rescue these lifes - worldwide!
www.DKMS.de
NEUMO NEWS